Social Housing Is Like a Yeti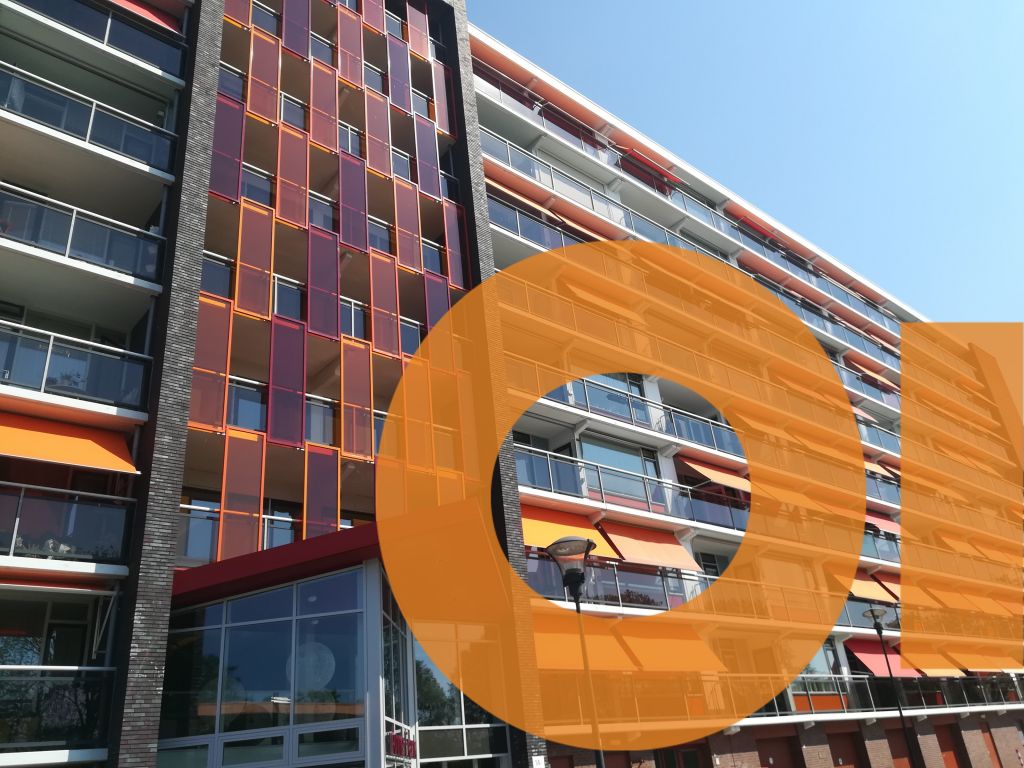 Wanted!
I have been dealing with social housing issues for over a dozen years. And even if in recent years it has become more popular in the European public debate, I can still say that there is no commonly used and unambiguous definition of this concept. Usually, it covers both public housing and limited profit rental housing. Sometimes it refers to all subsidized housing, and in the social context it concerns "shelter" or "temporary housing". Today, the term "social" is treated differently and may refer to housing that: is available, satisfies needs, provides friendly environments or cooperatives and are assigned according to status, social group, position, appropriateness for the social group; social correctness or improved housing conditions.
The issue of social housing, which is so broadly discussed, has still not entered the mainstream of the public debate in Poland. From today's perspective, it can be concluded that, despite nearly 30 years after the political transformation, it reminds us of the yeti: everyone knows that it is somewhere out there, but nobody has seen it… Housing in Poland is basically an individual and private matter, and only a small part, which can be called "social housing", in practice functions as part of the housing sector, which receives specific benefits to reduce the final cost covered by beneficiaries from the state (government or local government).
Meanwhile, in western European countries, the "social housing" approach has been consistently implemented for many decades to provide housing for those who are unable to find suitable and affordable premises on the open market. In addition, the goal of the public sector is to promote the ownership of flats and houses for people on low incomes in order to help them stabilize their living conditions. Subsidized housing is perhaps the most important area of ​​social integration policy and often the only aid measure for single parents, the elderly, low income or those affected by unemployment or with a background of migration. Thus, it to helps in maintaining social balance, mainly in cities, to ensure a higher quality of life at reasonable prices and to support sustainable local development. Many partners participate in the implementation of such housing goals: the state, local self-governments, non-governmental organizations, private investors and apartment owners. Their role and competences are different.

And yet it exists!
Whilst in Utrecht as part of the partnership between my Alma Mater and Hogeschool Utrecht related to the implementation of the Erasmus+ program, I met, inter alia, with my colleagues, with whom we jointly carry out the project "Co-creation of Public Services in Europe" (CoSIE). This meeting, apart from the usual discussion of current and future project tasks, has become an opportunity for me to broaden the horizons in the field of social housing.
During a study visit organized for me by Woonpartners Midden-Holland (special thanks to Eva, René, Astrid, Suzan and everyone, whom I had the pleasure to meet on this day to share his / her knowledge and experience with me) I saw several projects related to social housing for seniors. Due to their specificity (including a different legal framework, the degree of societal wealth in the Netherlands, national culture, approach to elderly people and their role in contemporary society) not all ideas can be directly transferred to the Polish reality and domestic practice. However, a few of them are relatively easy to adopt in my country.
Here is one example: the Anne Frank residential complex in Waddinxveen owned by the Woonpartners Midden-Holland. It is a housing association with property in 4 different municipalities: Waddinxveen, Gouda, Alphen aan den Rijn and Zuidplas. Several high-rise housing buildings with a total of 144 units, built in the 1970s, required adaptation to the current needs of residents: mainly people over 70, mostly lonely, in various health conditions.
Due to limited financial resources, a decision was made 10 years ago to modernize the complex to increase its attractiveness and security and to increase the quality of life. The first step was the modernization of the façade combined with thermal insulation. The next one was a new concept of common spaces, which was integrated with the issue of increasing fire safety (appropriate systems) and operational comfort (elevators and spaces for people with limited mobility). In this sense, attractive decorating materials were used (paint, wallpapers and floor coverings) to increase a sense of cosiness and to give individual character to places that had previously been empty (staircases, corridors) and did not encourage spending time together.
The third key action was to identify the places where the residents might meet: the waiting room at the entrance, the residents' club combined with the possibility of organizing meetings, space with a separate kitchen to organize larger events, or a specially adapted apartment for rehabilitation and convalescence for residents returning to health. An important role in the complex is fully integrated with the block, a specially built social integration centre, which is open not only to residents of the Anne Frank complex, but to the entire local community. It is run and supported by a foundation that engages numerous volunteers and is financed by the municipality. About 200 people, with an average age of 77, live in the building we visited.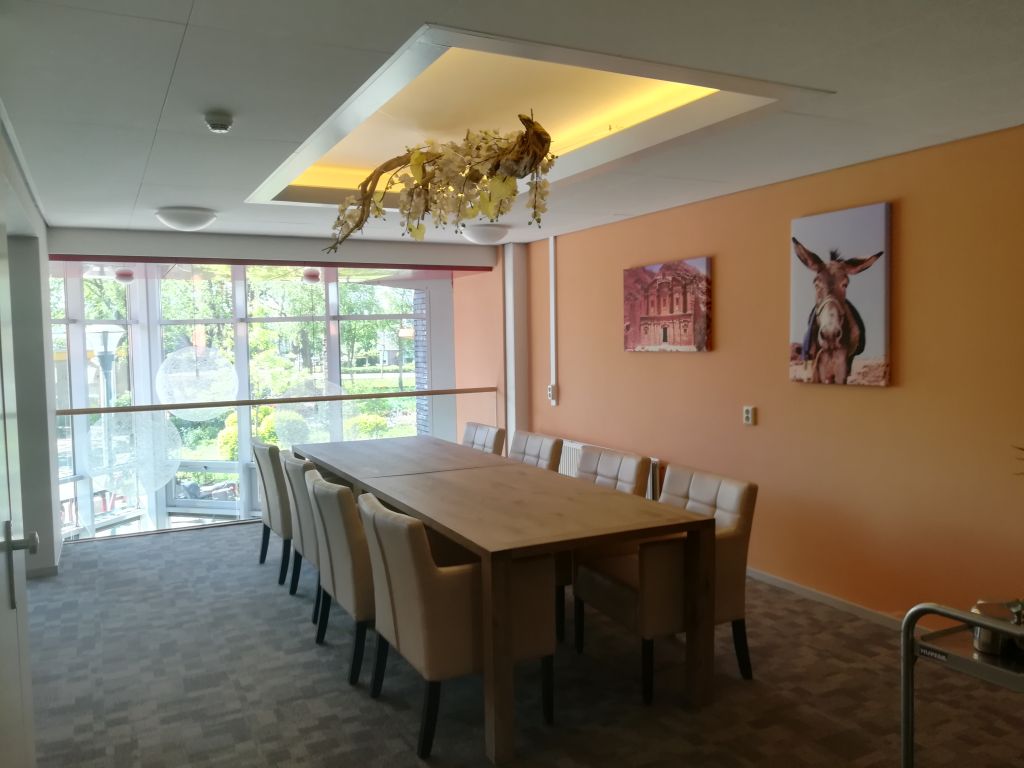 Wanted, wanted…
Social housing, understood in this way, does not exist in Poland. The challenge is to develop appropriate forms of housing and sources of housing financing for people with average and lower incomes. The challenge is also to establish the concept of social housing as an opportunity for social integration in the neighbourhood. That's why we had the idea of introducing the subject of senior social housing within the framework of the CoSIE project and impact the mainstream regarding policies for the elderly, housing policy and local politics.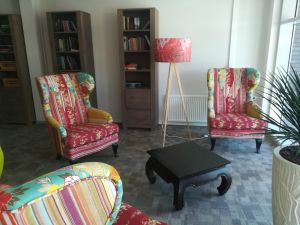 As a part of our planned social housing program at the Popowice housing estate in Wrocław, we would like to encourage the main stakeholders (municipality, housing cooperative, developers, residents, social and church organizations) to develop their own definition of the concept of social housing. This will be our local yeti, which we want to bring to our city and to Poland.
Writer:
Aldona Wiktorska-Święcka, University of Wroclaw
All photos were taken during the study visit by the author and published with the consent of Woonpartners Midden-Holland. May 2018.