Paved with Good Intentions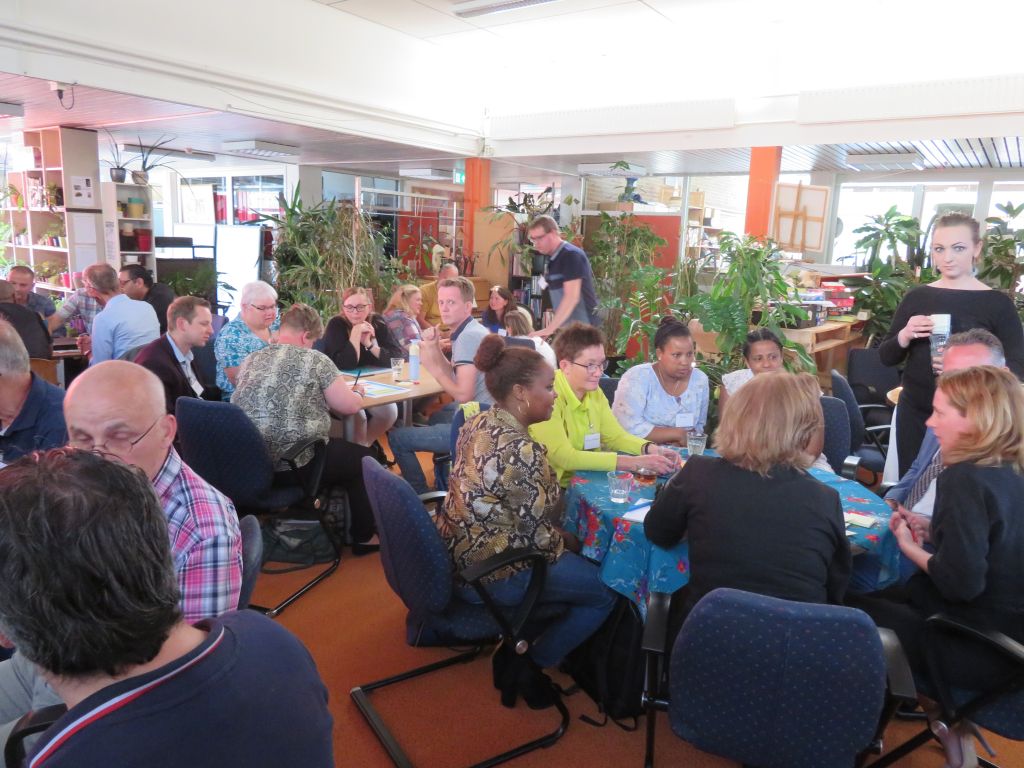 Jessica Dijkman of Houten Municipality shared her experiences with the use of community reporting at the People's Voice Media Conference in Manchester on June 6th. The Dutch CoSIE pilot in Houten deals with sustainable matching between unemployed people and a job. This is a summary of her speech.
Jessica is an experienced civil servant and has worked on many social issues involving participation of citizens, policy makers and other stakeholders. Through the years, she developed a pretty good sense of the do's and don'ts related to co-creative processes. "In my work I wish to make a difference for citizens. I want to get to the bottom of things." She organizes meetings and holds structured conversations about the application process, the available service or the way service employees treat people. For each problem encountered, she tries to find a solution and contributes to the improvement of service delivery to citizens. In other words, as she said : "I want to cut through the rambling, get a clear view on the problem and solve it".
Nevertheless, using Community Reporting in CoSIE was a great learning for her. Jessica expected to hear stories about the mismatch of skills and requirements, about difficulties adjusting to a work rhythm. She presumed that solutions to these problems might be adapting the job application process or facilitating a good transition back into the work force. Partly they did. However, the use of Community Reporting pointed at a blind spot in her ways of thinking and working. "Despite all my good intentions, I discovered that in the end I was fulfilling our agenda not the agenda of the citizens. In fact, I did not even know what their agenda was! I missed the broader perspective and the person as a whole".
The story of Peter (fictional name) was particularly insightful. Peter lost everything: his business, his job, his house, his relationship, his bank account, his municipality registration. He almost stopped existing. Peter really wanted to work. As a former entrepreneur, he was used to working hard. However, since he did not have a home, he did not have a place to rest. He was just too tired. There is no way that this problem will be solved with a different kind of job interview. Jessica: "I know now, that it is my job to listen, openly, to what is important to people. The "rambling" is the issue at hand.  It is my job to make sense of it."
Writers:
Jessica Dijkman, Houten Municipality
Sandra Geelhoed, Utrecht University of Applied Sciences